This post contains affiliate links, which means I will make a commission at no extra cost to you should you click through and make a purchase.
I have a confession... I have an addiction to Pinterest. This is especially the case when it comes to searching for teaching resources. Actually, that's not completely true. I use Pinterest for EVERYTHING!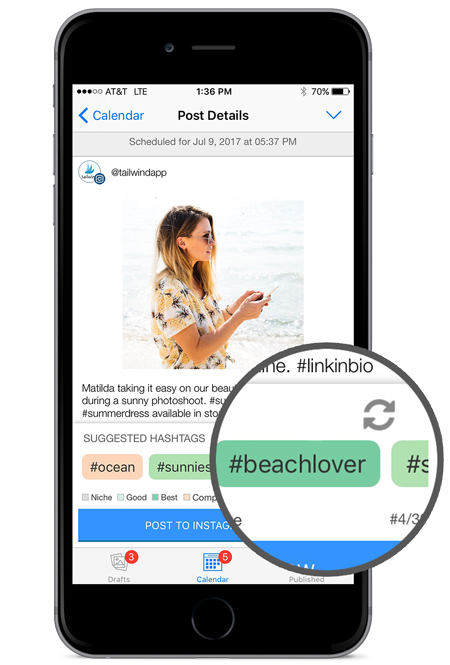 Once I decided to also start sharing my own educational resources, this is when I discovered Tailwind. Tailwind allows you to schedule pins to both Pinterest and Instagram, which saves a TON of time. As if that isn't incredible enough, Tailwind recently added a Hashtag Finder that helps you to find hashtags that fit your post. No more copying/pasting the same old hashtags you've been using since...whenever.
Here's how it works:
Type your posts' caption.

Add hashtag recommendations by clicking.

Use Hashtag Lists to save time.

Publish your post!
That's it! Do it 4 simple steps!
Please feel free to leave any questions about this in the comments, or email me at litwithlyns@gmail.com.